Special Education Needs and Disabilities (SEND)
Welcome to our SEND page. See our downloadable documents below for the relevant policies.
Thank you to those of you who attended our January coffee morning. Our guest, Michelle from the Lincolnshire Parent Carer Forum (LPCF), was very informative and we enjoyed her company. For more see http://www.lincspcf.org.uk/.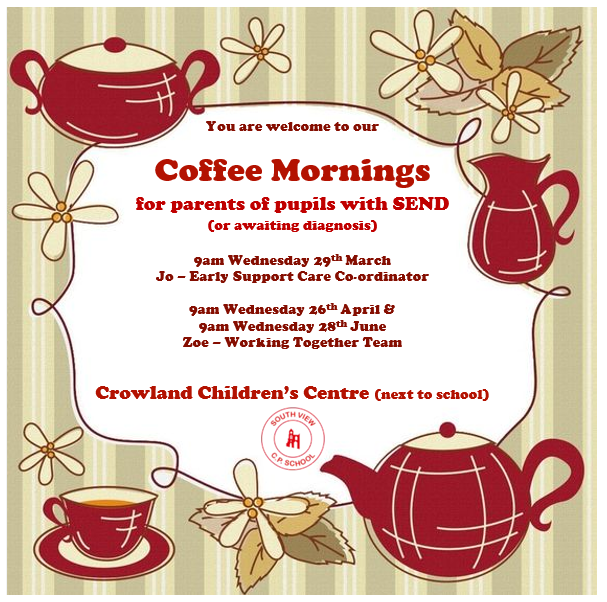 If you sign up as a free member with LPCF, you can attend this free event on self-harm:
http://www.lincspcf.org.uk/Docs/Parents%20Events%2020170315.pdf
To find out what is available to you and your child in Lincolnshire, find the local offer here: http://search3.openobjects.com/kb5/lincs/fsd/localoffer.page?familychannel=2.
Who can I contact for further information about SEND in school?
For more information speak to Mrs Tomlins (Headteacher) or Mrs Davis (Senco). You can also read our policies and information report below.
Telephone number 01733 210361
Email: enquiries@southview.lincs.sch.uk